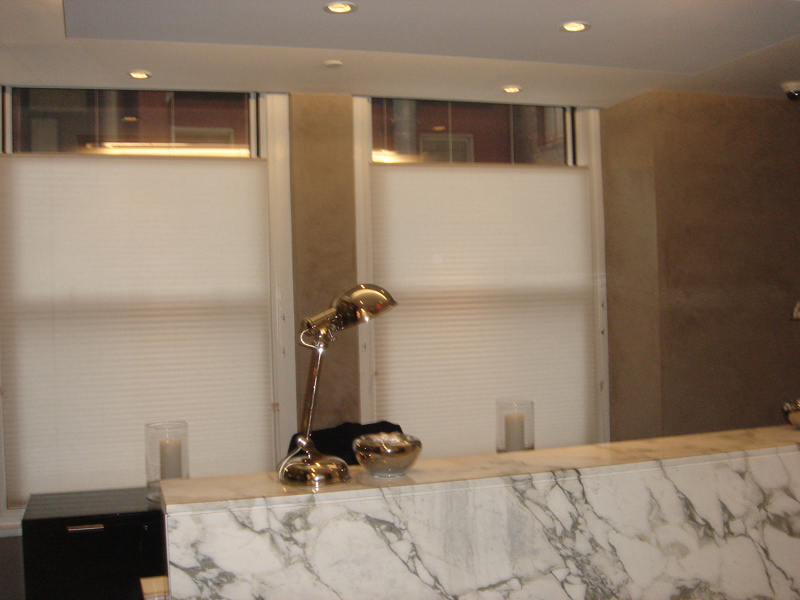 If you are looking for
blinds in NYC
, Prestigious Blinds is a professional company that sells customized blinds and all other types of window drapery. This includes shades, shutters, silhouettes and many others. For over eight years, we have help New York City redefine light in its homes and offices with our beautiful blinds.
There are so many different types of blinds that it may be difficult for you to choose which ones to get. Here is some advice on what kind of blinds go well in different rooms:
Kitchens. With all of the food and liquid in the kitchen, it is good to have blinds that are easily cleaned. Vinyl is a good material that can shade harsh sunlight and be wiped down easily.
Bedrooms. Since you will want it to be dark when you are sleeping, Venetian blinds are a good way to keep light in or out. They open and close very easily and can provide the privacy necessary for a bedroom.
Living rooms. Since this is where your guests will probably spend most of the time, wood blinds are a very stylish way to dress your living room.
Hopefully this will help you to decide. If you would like more information on
NYC blinds
contact Prestigious Blinds to schedule an in-home appointment.
Prestigious Blinds NYC
201 W 77th Street
New York, NY 10023
718-887-8579